Online Driver's Ed Course

For all Students in California
Available for the entire state of California, this course satisfies the requirement to obtain a California Permit and Driver's License, and is certified by the state of California Motor Vehicles Department. This Online Driver's Ed Class is valid throughout the entire state of California.

Take Driver's Education Class at Home
This certified course is perfect for students that want to take Driver's Ed early or when it suits them. You have the freedom to spend as much time on the course at you wish - or go through it quickly - all from the comfort of your home.

This Online Driver's Ed Class can be taken on any computer using Explorer, Netscape or Firefox. Students may complete the reading and testing at their own pace and may re-take the quizzes and the final test as many times as needed in order to pass the course.

It is interesting and easy, with video clips, graphics and animation that makes studying fun and easy to remember.

Certificate of Completion
Upon completion of this course, the student will receive the driver's education Completion Certificate which is acceptable by any DMV office in California. We mail the Certificate of Course Completion directly to the student.





California's Premiere Driver's Ed Course Online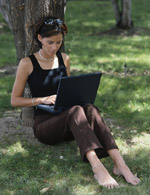 -- Sample Certificate --

Online Driver Ed
course completion


Expert Driving School is certified and approved by California DMV.
License No. 3365